Day 9 – Marshall Island to Somes Sound
Day 9 – Marshall Island to Somes Sound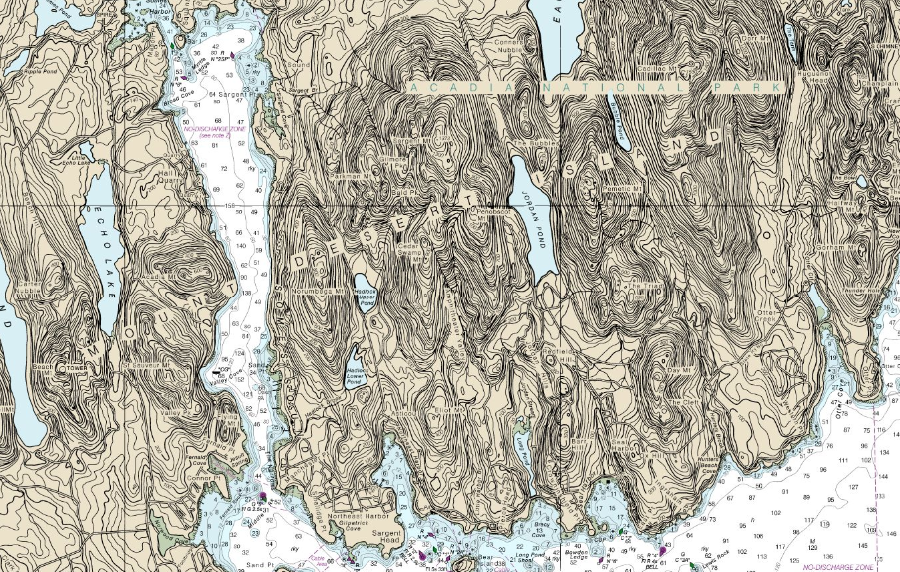 We left Sand Cove as a lobster boat carrying high school girls anchored between us and shore. It was a reminder that is was Saturday, and we'd see more boats out today. We sailed off the anchor, making way toward Mount Desert Island. On a run, we spotted yet more eagles, and made good progress for the first hours of the clear breezy day.
Andrew attempted taking some pictures of Isla from The Dingy, a technique his parents recommended. He very nearly fell off the boat in his first attempt to switch craft, dragging both legs in the water while clutching the stern pulpit for dear life. The Dingy proved remarkably unbalanced while towed with him on board, and I doubt he'll trust my untested figure eight rescue enough to try it again.
Between Swans Island and Long Island we found ourselves decelerating to a near standstill, in strong current. We jibed north towards shore to escape the forceful stream and resumed making progress. Approaching MDI we admired International One Designs mid race, identifiable by an IC marking on their mains.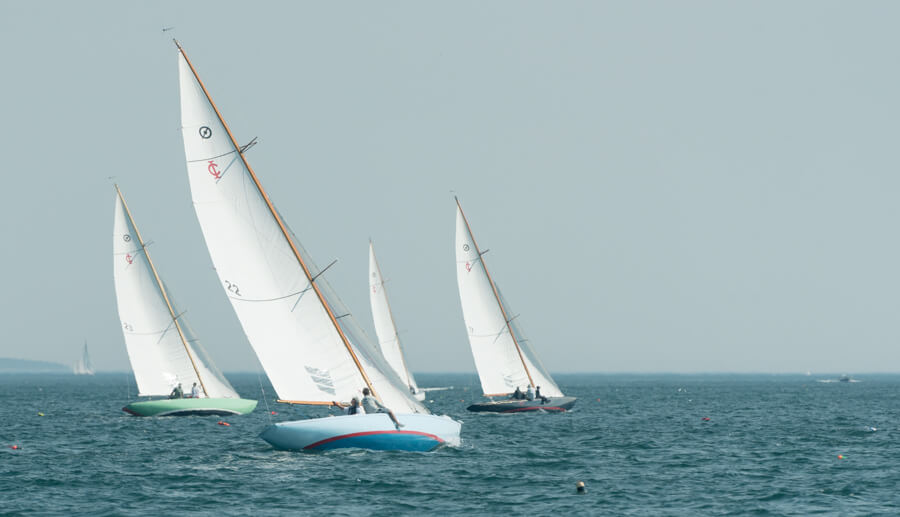 We continued up into Somes Sound, awed by both the sound, with her cliffs and hills, and the numerous mansions situated nearby, with huge sprawling lawns stretching down to the water.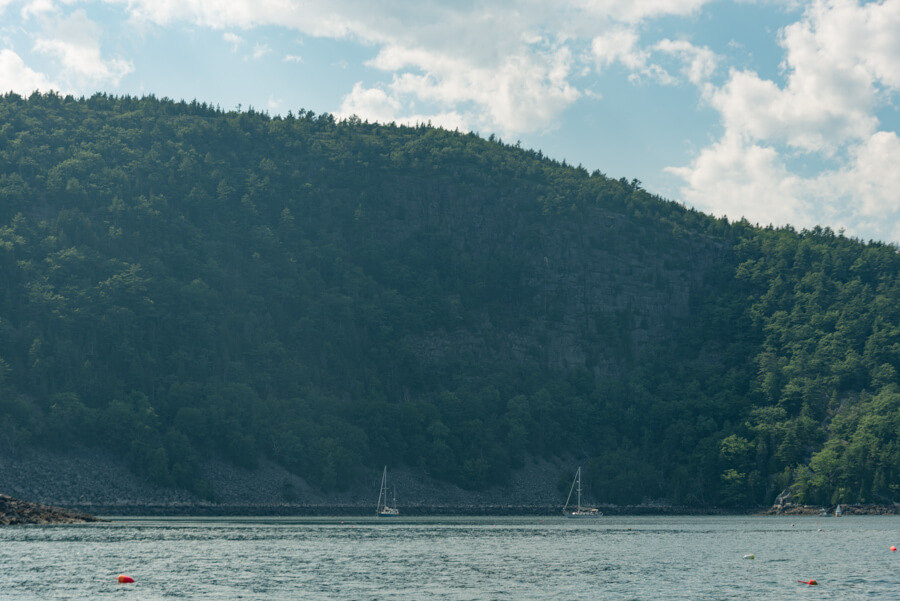 Two sailboats were anchored in Valley Cove below the cliff of Saint Sauveur Mountain. We were tempted to join, but the steep drop off and the sparse soundings on our charts encouraged us to look elsewhere. We anchored at the north end of the sound under the watchful eye of two more eagles. A pod of porpoises swam by thirty feet to starboard. Andrew fished while I made a largely improvised version of gallo pinto. The food was good, the fishing was not, and we ate in front of a colorful sunset.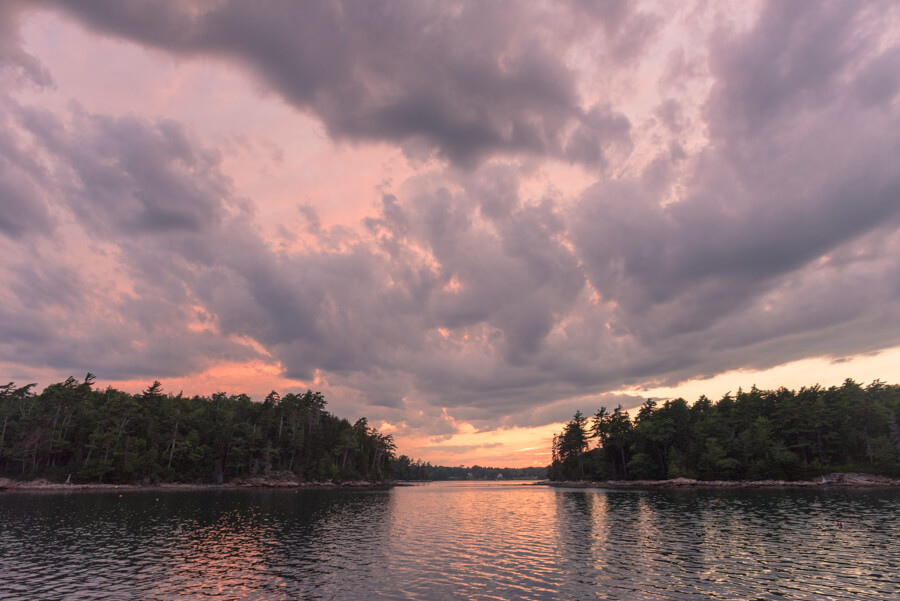 We looked at the footage he shot with the Go Pro during the keel inspection and saw a hole through the fiberglass into the lead ballast, frankly much scarier looking than we imagined.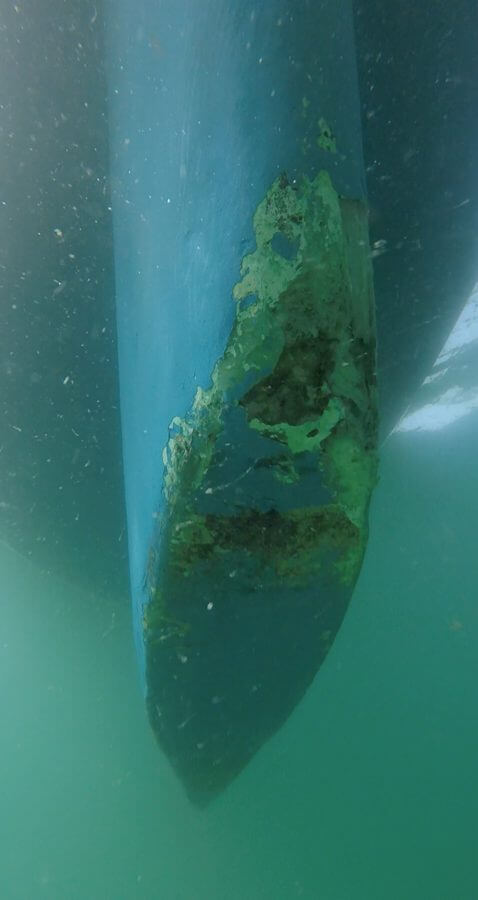 I found it concerning, but Andrew wasn't as worried. I decided to keep my journal in a dry bag.