Day 16 – Lubec to Eastport
Day 16 – Lubec to Eastport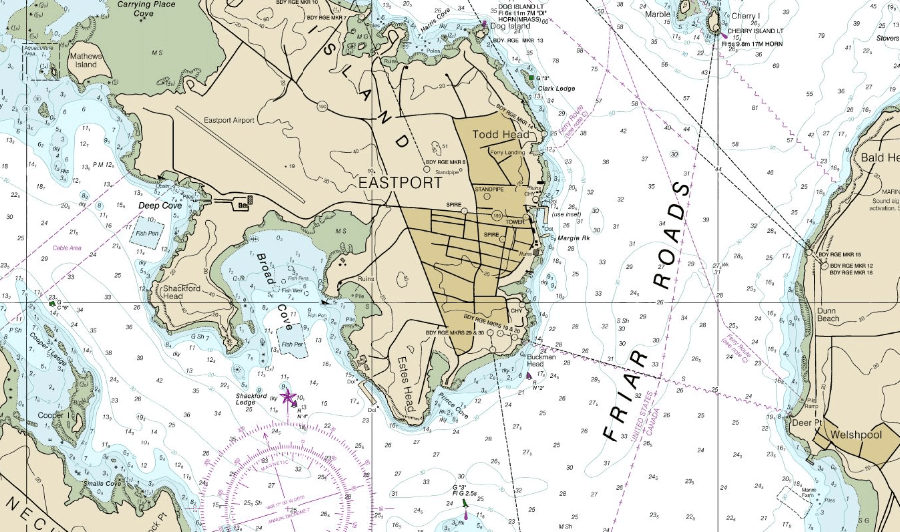 We slept in later than usual thanks to a very calm night on the mooring. After breakfast we headed back into Lubec for some groceries. We replenished our supply of canned seafood and cheese sticks, among other things, and walked from the grocery back to the library. Andrew ran around town and came back with another film camera for his collection, a couple new fishing lures, and the angling advice of a friendly guy at the hardware store. We returned to Isla and caught three Atlantic mackerel on the new mackerel rig, a surprising success.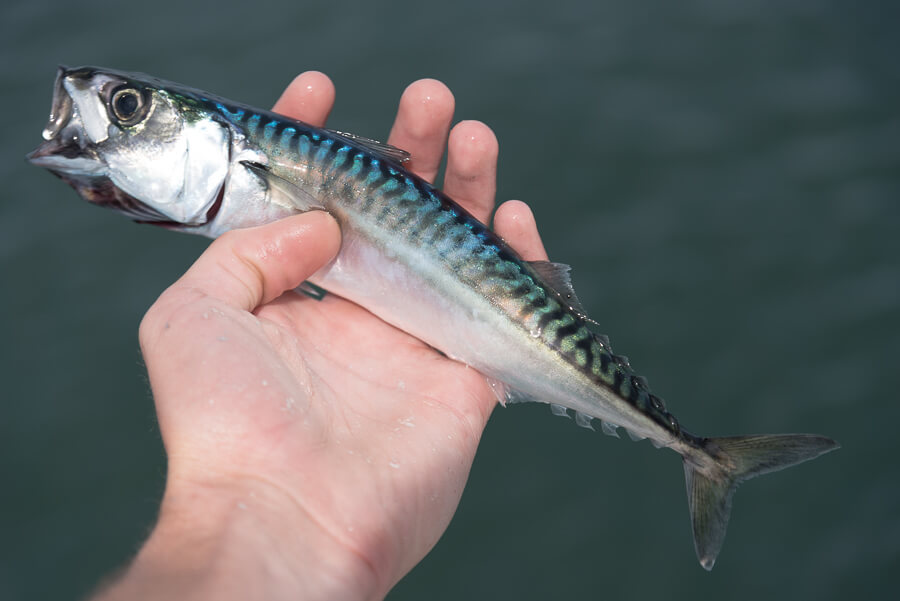 We cleaned and fried two of the remarkably colored fish for lunch; they were better than the pollock. After lunch we took our line off the mooring and put up the sails for Eastport. It was only 3 miles north, but the breeze was so light no combination of sails made any progress against the mild current.
We motored to the west site of Moose Island and picked up a mooring in Deep Cove. There was a large fish farm at the mouth of the cove. Gulls sat around the perimeter of the circular floats holding the nets at the surface and they were making an awful racket. We rowed to the dock past Lola, a Passport 40, and met her owner Dave and his golden retriever Scupper, who were from nearby Machiasport.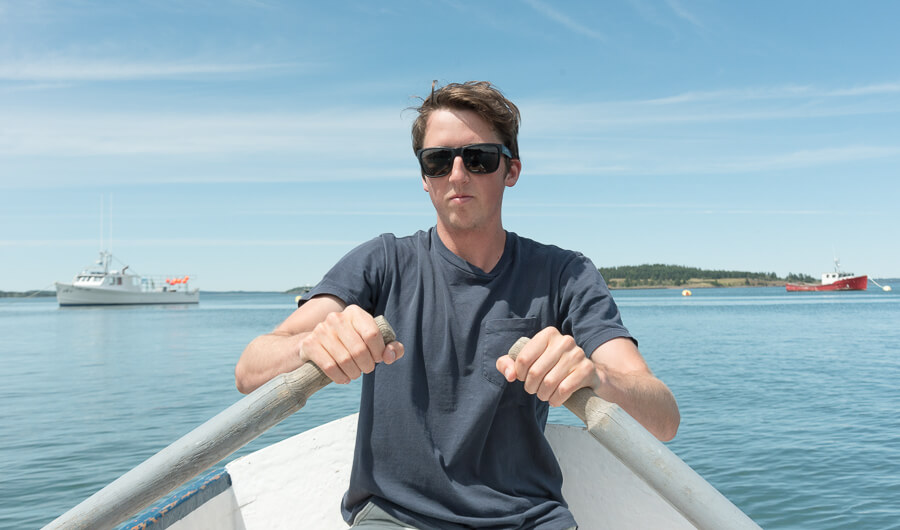 We walked through the boat yard, wandering between barges, sailing yachts, lobster boats, rotting hulls, and construction equipment. A huge container ship was being unloaded a mile north of us, dwarfing the surrounding houses. We walked across the island into town, passing wild blueberry and raspberry bushes on the way.
Eastport is another small coastal town, but before a series of fires it was second in trade only to New York City. Old brick buildings make up the main part of town with newer cheaper construction mixed around the center. Gift shops and the sort of seafood restaurants one might find anywhere on Route 1 take advantage of the limited tourists. The Coast Guard presence, marine stores, and extensive town dock make the port town a port town.
As we were tourists, we ate dinner in town at Landmark 1887. We sat outside with Caly, whose table manners are best suited for the street. After the meal, we passed a small seaside amphitheater. There, several Coast Guardsmen and maybe 15 other residents were watching a movie about Coast Guardsmen on a projector. I checked the Saturday night movie schedule poster and they do watch movies on other subjects too.
We walked back to Isla and slept most mostly peacefully. Around 4 AM, the rowdy chorus of gulls started screeching. The noise woke me with a twinge of fear, but once images of The Birds had faded I fell back asleep.